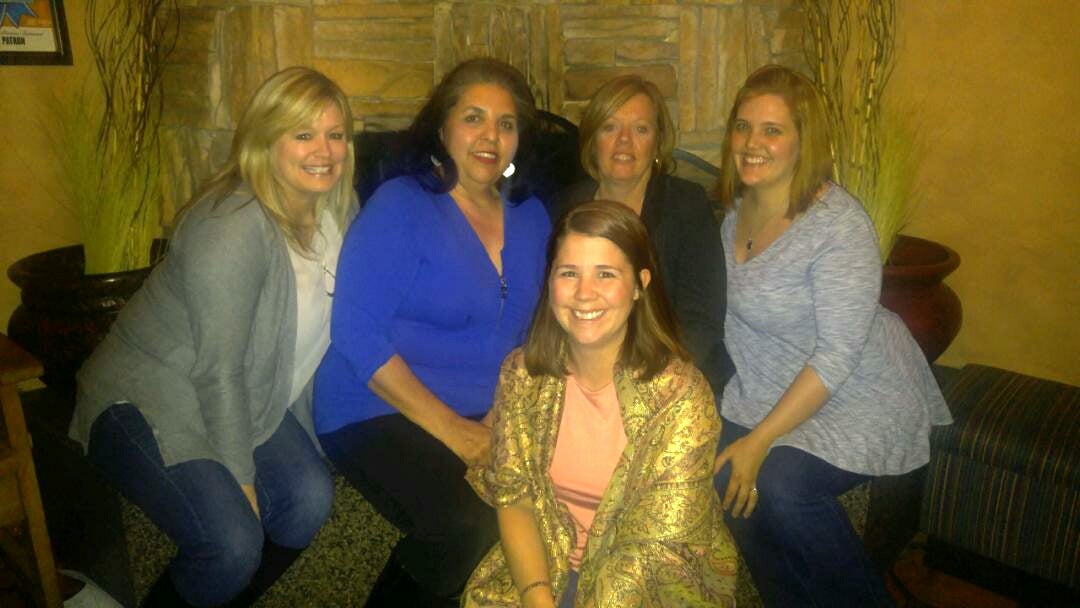 (Pictured from left to right are Lovelace Women's Hopsital lactation services team members Jodi Haberstroh, RN, IBCLC; Terry Paez, RN, IBCLC; Sue Shafer, RN, IBCLC; Devan Sande, RN and Natalie Swart, CLE [front])
May 4, 2016 – Albuquerque – Lovelace Women's Hospital has received the IBCLC Care Award in recognition for the work of professionals at the hospital who hold the International Board Certified Lactation Consultant® certification (IBCLC®) and for providing a lactation program for breastfeeding families. Lovelace Women's Hospital is the only facility in New Mexico to be recognized with this honor in 2016.
"As the only hospital in New Mexico devoted to women's health, lactation consultation is an important aspect of the care we provide," said Lovelace Women's Hospital CEO Sheri Milone. "Our lactation team is devoted to caring for women beginning with their pregnancies and throughout their motherhood. The expertise provided by our team improves the lives of women, children and their families in our community."
Expecting mothers benefit from International Board Certified Lactation Consultants' focus on preventive care, as they are available during pregnancy to assess the mother and provide information on how to successfully initiate breastfeeding. They continue that assistance after the baby is born by helping mothers overcome breastfeeding challenges, providing accurate information and continuing to support them as their baby grows. These consultants assist mothers returning to work or school and help mothers in more unusual situations such as breastfeeding more than one baby or nursing a sick or premature infant. They also help train nursing staff to manage basic breastfeeding care.
There are fewer than 50 IBCLCs who provide care in New Mexico.
In addition to finding IBCLC professionals at Lovelace Women's Hospital, mothers may reach out to Lovelace Labor of Love (LaborOfLove@lovelace.com) for additional maternity resources.
For more information about the IBCLC Care Award program, contact IBLCE at award@iblce.org.