Reviews for Michael Bestawros, M.D., MPH
---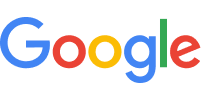 02/17/2023
My husband and I were extremely impressed with his knowledge and professionalism. He presented my condition and provided options. We felt he made us very comfortable. He throughly answered all our questions.
— Mena Lopez
---


01/25/2023
Did Cardiac Ablation. Dr. Bestawros was pleasant, easy to talk with about condition, great communicator, empathetic, upfront, full disclosure, realistic, reassuring. I felt informed. He did an excellent ablation and I felt much better the even the evening after the procedure. First morning after ablation, physically feeling very good - so much better than I've felt in a long time, actually energetic and positive. Team got back to me about meds super fast. Impressive care and service. Now it's up to my body to heal.
— Gordon Dirlam
---


12/05/2022
I had a new patient visit with Dr. Bestawros at the recommendation of my PCP. My prior cardiologist left. I'm really glad to have him review tests and procedures that been done. He was thorough and it was easy to discuss arrhythmia. My history started over sixty years ago as a child. I have confidence in his evaluation.
— Shirley.
---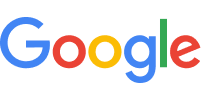 10/23/2022
Great visit … 1st time with this Dr .. easy to talk to , explained condition & treatment options. Very impressive….
— Randy Pugh
---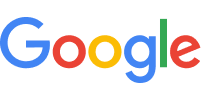 09/14/2022
I love Dr. Bestawros. He was thorough and ordered tests to ensure my heart was healthy. Very pleasant and younger looking than his picture.
— Pru Tassara
---


07/31/2022
Dr Bestswros is a very compassionate Dr. Very easy to communicate with.
— N Tolle
---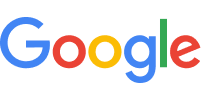 07/28/2022
Dr. Bestawros was great. Not only did he seem very knowledgeable (to be expected), but he spent considerable time to explain my present condition, expectations for the future, and potential 'treatments' in the future. He also made the comment that given a choice of future treatments, much depends upon my personal feelings about medicaation vs. procedure. And that he would take some time for him to fully understand my preferences / feeling. I've never had a doctor say that kind of thing to me. I very much like Dr. Bestawros, and highly recommend him to others with considtions similar to mine (afib).
— Alan Ryder
---


06/13/2022
Feb. 2015 Dr. Bestawrous successfully completed a more complicated cardiac ablation due to a previous maze ablation done elsewhere (1st ablation lasted only 3 years). Since Dr Bestawrous operated on my heart I have continue to live a healthy and active life. He is a very caring, conscientious, well trained medical professional. I highly recommend Dr. Bestawros.
— Suellen Bowersock
---


05/05/2022
Dr. Bestawros is a very experienced and caring cardiologist. He takes the time to listen and discuss to issues and concerns, and offers clear and detailed explanations. I am very happy with the care I've received from him, and I can say I fully trust him with my cardiovascular health.
— Bob Gassiot
---


04/08/2022
It was pleasant. I felt comfortable and well cared for. The doctors at Loveless seem to take care of my needs and have my medications well under control for my conditions which I appreciate. Because I follow their advice I feel well and can function each day. They are prompt and the appointments are on time.
— Marion Pack
* Please note this list does not include reviews written by anonymous users