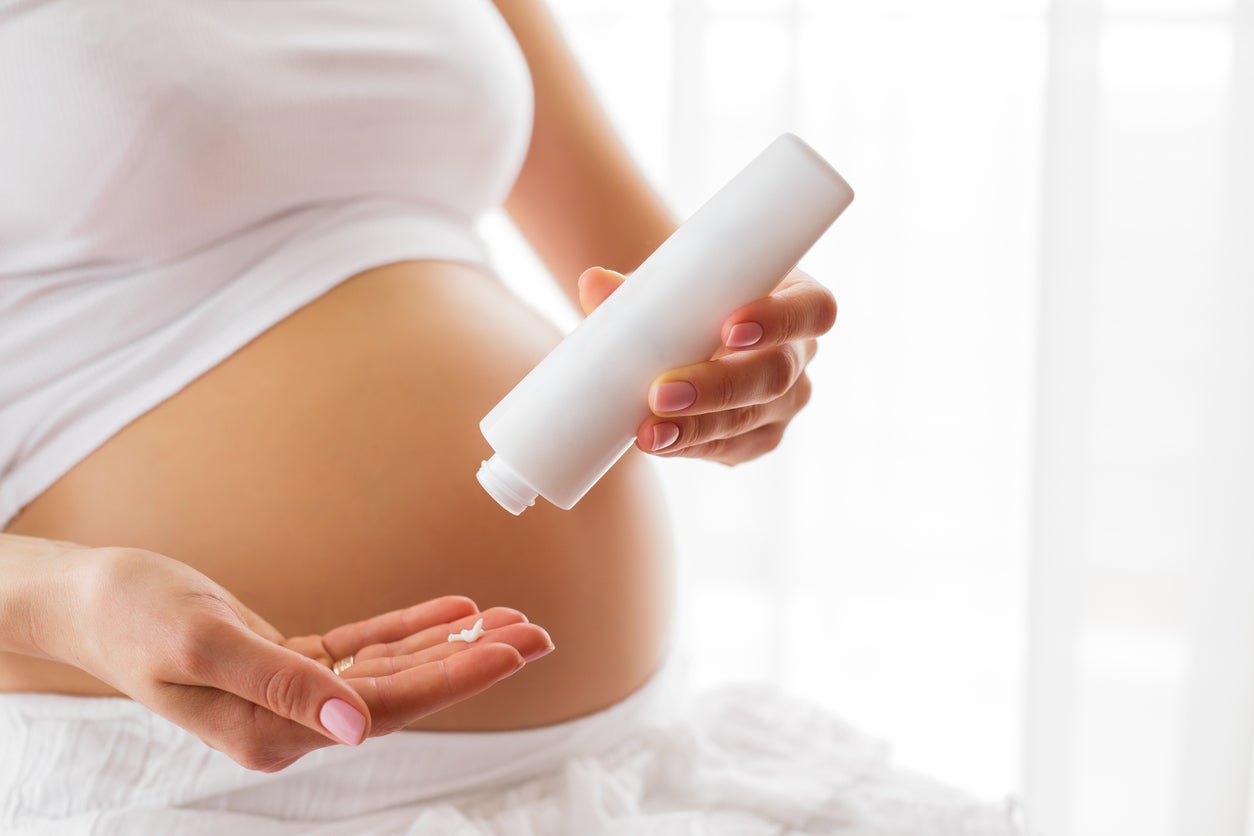 As your baby and belly grow you will notice some changes in your skin as well. Here are some tips to protect your skin as your body adjusts to pregnancy:
·       Limit your weight gain to only what your OB provider or midwife recommends. This will limit the amount of stretching your skin will experience during pregnancy.
·       Cocoa butter can help diminish the appearance of stretch marks and help fade skin imperfections.