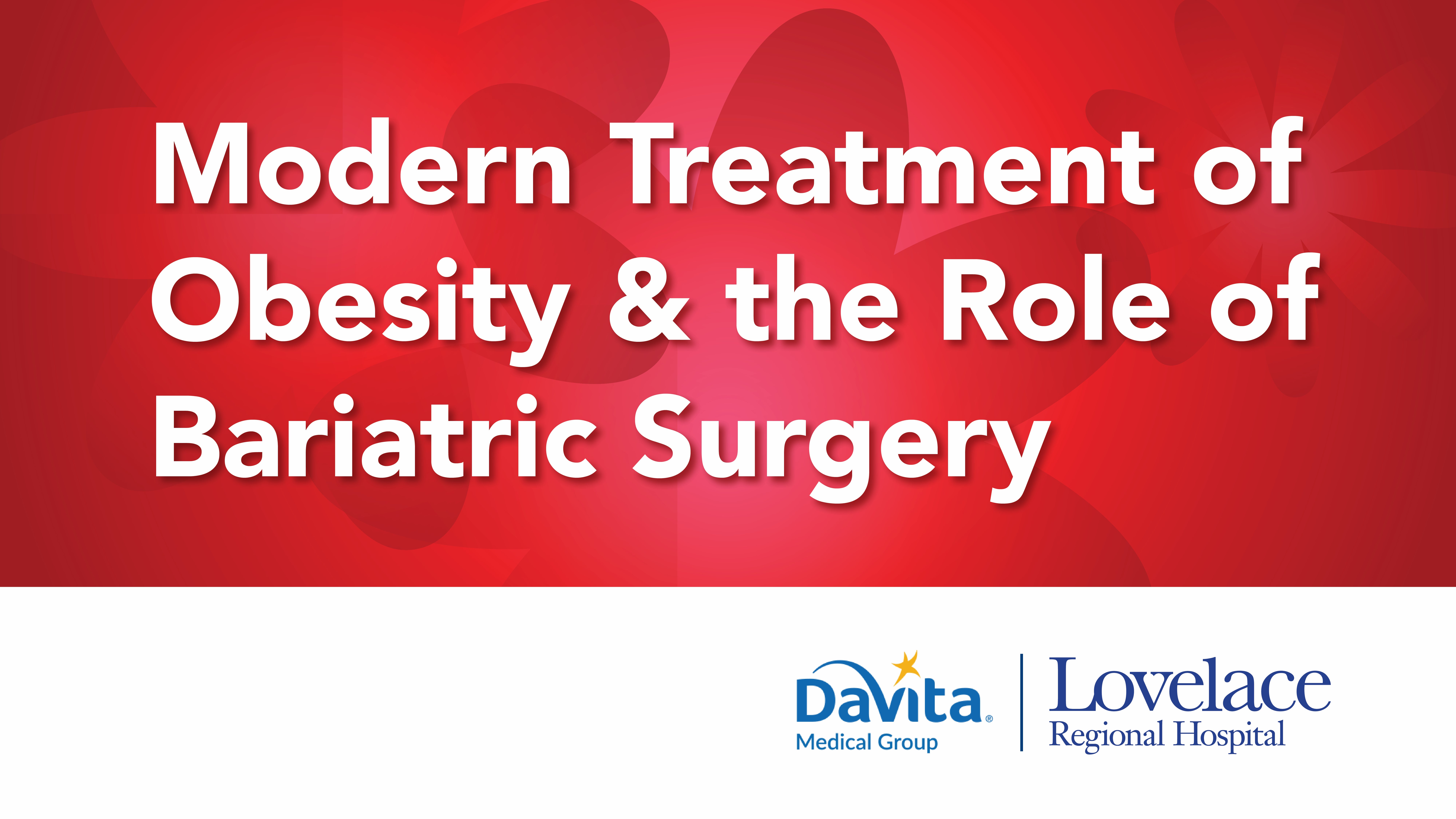 Join David May, DO for a presentation on modern approaches to the treatment of obesity and obesity related conditions such as diabetes, sleep apnea, acid reflux, high blood pressure, high cholesterol and arthritis. He will discuss modern surgical treatments and their risks, benefits and results.
Morbid obesity is one of the fastest growing health concerns in our society today. If you are one of the many who has not seen results with traditional weight-loss methods, you are not alone. How do you know if surgery is right for you? You can trust the experienced partnership of Lovelace Health System and DaVita Medical Group to help you make an informed decision.
WHEN: Friday, June 7, 2019 | 6:00 p.m. - 7:00 p.m.
WHERE: Lovelace Regional Hospital | 117 E. 19th St. | Conference Rooms
RSVP: Call 1.877.419.3030. Space is limited.
Reserved parking is available on the west side of the hospital.
Refreshments will be provided.