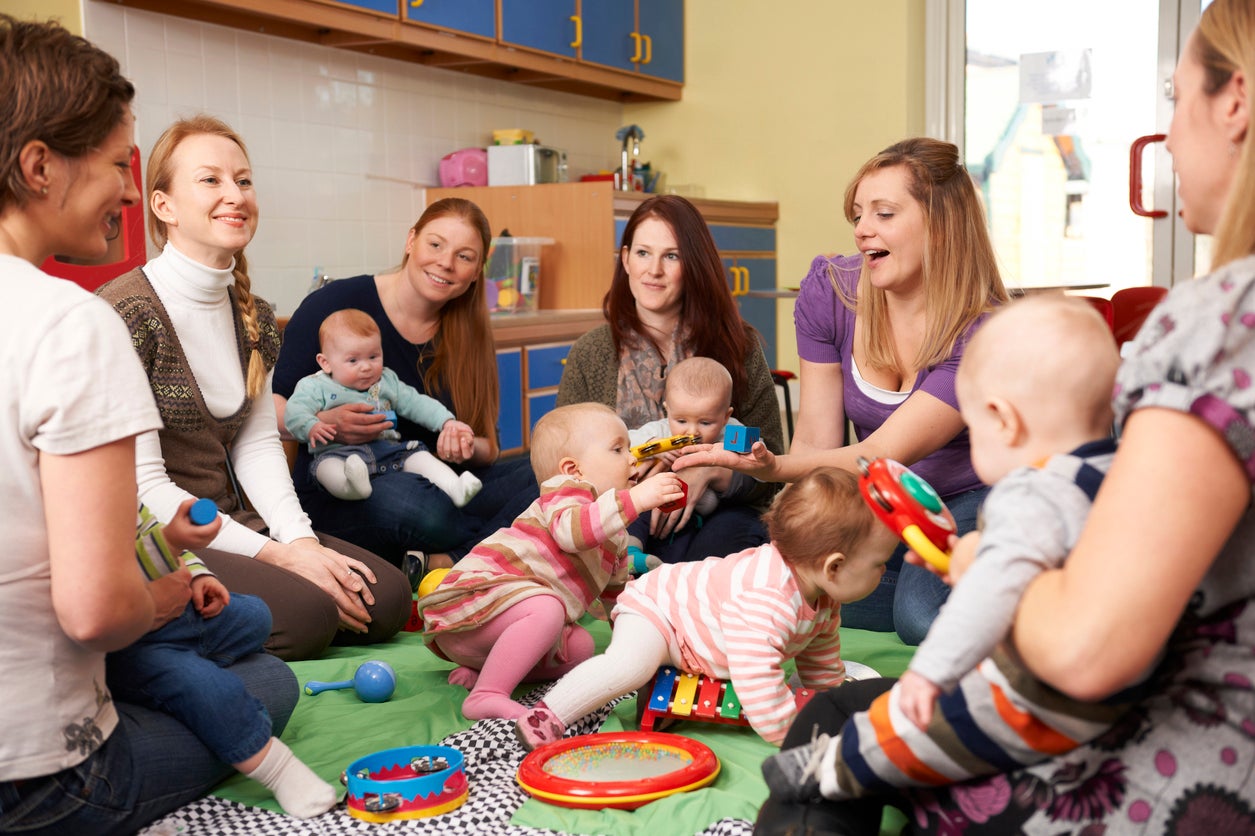 New Mexico is a breastfeeding-friendly state and there are resources across the state to ensure moms get the help they need when they need it. Starting in 1978, New Mexico passed legislation to help protect breastfeeding mothers in the state. These laws are to promote breastfeeding on-demand wherever mom and baby are. In that same year a law was passed for working moms too, that helps them to pump milk for their babies while they are away.
BREASTFEEDING IN PUBLIC PLACES: NMSA 1978, Section 28-20-1 (1999) makes it legal for a mother to "breastfeed her child in any location, public or private, where the mother is otherwise authorized to be present."
USE OF A BREAST PUMP IN THE WORKPLACE: NMSA 1978, Section 28-20-2 (amended 2007) requires employers to provide flexible break time, and a clean, private space, not a bathroom, in order to foster the ability of a nursing mother who is an employee to use a breast pump in the workplace.
These laws are just the beginning for support in New Mexico. Mothers can find local support groups or chapters of the New Mexico Breastfeeding Task Force that can help. In the Albuquerque metro area, there are mother-run and lactation professional-run groups. Both types of groups have their advantages. A mother-run group can offer moms support on a peer level and be an encouraging forum for a mom to continue breastfeeding and make new friends. Lactation professional support groups are similar, but they often provide professional lactation support services.
For moms who need more private and one-on-one help, lactation professionals are available in a number of ways. Doctors' offices often have a lactation consultant in-house or can refer to a local resource.
For mothers who live outside of the metro area, check with the New Mexico Breastfeeding Task Force for resources or lactation consultants near you. Additionally, WIC provides peer counseling services as well as La Leche League.
Resources to get you started:
LOVELACE LACTATION SERVICES: 505.727.6797 / LactationServices@Lovelace.com
· Lactation nurses and consultants available 7 days a week
· Outpatient appointments available
LOVELACE NEW PARENT GROUP:
· Meets most Wednesdays 10 a.m. - 12 p.m.
· Call Lactation Services at 505.727.7677 to verify location
NEW MEXICO BREASTFEEDING TASK FORCE, ALBUQUERQUE CHAPTER
· //www.breastfeedingnewmexico.org/directory
NEW MEXICO BREASTFEEDING TASK FORCE, ALBUQUERQUE CHAPTER
· Meets 4th Tuesday every month, 11 a.m. - 12:30 p.m.
· Los Griegos Community Center: 1231 Candelaria NW, 87107
· www.facebook.com/ GreaterAlbuquerqueBreastFeedingTaskForce
NEW MEXICO WOMEN, INFANTS & CHILDREN (WIC)
· Provide peer breastfeeding support and supplemental grocery assistance
· //archive.nmwic.org/participants/
LA LECHE LEAGUE:
· Peer support and access to other community resources
o Meetings throughout the US and in several New Mexico communities
o Monthly meeting at Lovelace Women's Hospital
· lllusa.org
· 1.877.4.LALECHE / 505.821.2511
Follow us on our Lovelace Labor of Love Facebook Page to keep up on the latest blogs, Facebook live events, video archives, community events and meeting updates.
Submitted by Natalie Swart, CLC and Community Health Educator, Lovelace Women's Hospital.